REALTOR®, Accredited Buyer's Representative | Sales Associate South Hero Office
South Hero Office
2 Ferry Road
PO Box 122
South Hero, VT 05486-0122
Email Phone: 802-372-5777 Fax: 802-372-5780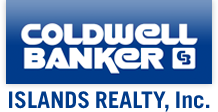 About Tim
Working with a realtor you can count on is important when it comes to buying or selling your home.
Why choose Tim as your real estate agent? He really listens to you and will work tirelessly on your behalf. It is his goal to ensure his clients receive professional, personalized service before, during and after the sale or purchase of their home. He takes the time to find out what's important to you and to put your interests first. Share your real estate goals with Tim and he will help you to achieve them.
Tim has lived in Vermont for over 30 years with his wife and two children. He is an active member of the Vermont State Guard volunteering as a Major in the Medical Corps. He belongs to the Vermont Assoc. of Snow Travelers and in the summer he enjoys kayaking the waters of Lake Champlain and cruising the back roads of Vermont on his vintage motorcycle.
Accredited Buyer's Representative
National Association of REALTORS
Vermont Association of REALTORS
Northwestern Vermont Board of REALTORS
Premier Office
TESTIMONIALS
As first time home buyers, Emily and I were unaware of all of the obstacles involved with buying a home. Tim was there for us through the entire process. He really listened to us and took the time to help us find our home. After we found the perfect house he helped navigate the confusion of actually buying our home. Thanks!
My husband Paul and I are so lucky to have found Tim to be our REALTOR. We have had our house in New Jersey for sale with a few different Realtors. It has been our experience always that once the house is listed you don't hear much from the Realtor. It is completely the opposite with Tim. He listed our house in Vermont and keeps us up to date weekly or more with an idea of how many people had expressed interest in the house. He spoke with our neighbors, toured the area, featured the house in magazines and newspapers, sent flyers to all our neighbors, the list of things he did was endless. You would think it was a million dollar house instead of a small seasonal home!
On a personal note we came to Vermont in October to close our seasonal house for the winter. About an hour after we arrived we received bad news from home. A young member of our immediate family had become ill and was in intensive care in a local hospital in New Jersey. We of course were very emotional and upset and found it hard to function. Tim happened to drop by after seeing our car and when we told him what was happening he rolled up his sleeves and went to work helping us close the house in record time so we could return to N.J. In conclusion Tim is the best Realtor we could imagine and a very special caring person. You can't beat that combination!
Bayville, NJ and South Hero, VT
For years we have thought about buying a second home in the islands on Lake Champlain, Tim Trapani helped us fulfill this dream. After we found the house we would eventually buy we contacted Tim and met with him at the house. After showing us this house he spent additional time showing us houses in the same price range for comparison. When we finally decided to buy the house he took the time to guide us through the process patiently answering all of our questions. After the contract was signed he helped us with all of the various inspections and minor problems that always crop up with a real estate transaction. We have been very happy working with Tim throughout this process. We never felt pressured by him and will always remember him saying "You need to do what will make you happy". With Tim's help we did just that.
Tim is wonderful to work with. He made the process of finding and buying a new home easy, taking care of every detail. When I am ready to move to the country, Tim will be the person I call to sell my current home and help me find a new one.
We recently had the opportunity to work with Tim Trapani while looking for a unit in an active senior condominium complex. Acting as our agent, Tim helped us locate and arrange the purchase of our retirement home. From start to finish, Tim was always available when we needed him. He managed our interests very professionally and was a pleasure to interact with. Because we were not located in Vermont during the purchase Tim went out of his way on several occasions to take care of matters that would have normally been our responsibility. Without question, we highly recommend Tim for his knowledge, attention to detail, timeliness, honesty, and friendship.
I would like to thank you Tim for helping me sell and complete the closing on my house in such a short amount of time! You were always available to me for questions on the weekend, during evenings on the phone and via email. You were kind and understanding and able to address my specific needs. Your knowledge and advice was extremely helpful and made me feel calm and confident about the sale. Anytime I or anyone I talk to is in need of buying or selling a house, I'm DEFINITELY sending them to you.
David and I recently purchased a lot in Grand Isle with the help of realtor Tim Trapani. We found Tim to be very helpful in this purchase. Tim did a very thorough search for lots available within our price range, always calling and emailing with a new piece to check out. He was always willing to meet us at a lot to answer questions. If he didn't have an answer, he would find the answer, and promptly let us know what he found out. We found him very easy to contact either by phone, email or voicemail. He was quick to respond to each. It was a pleasure working with Tim during this purchase.