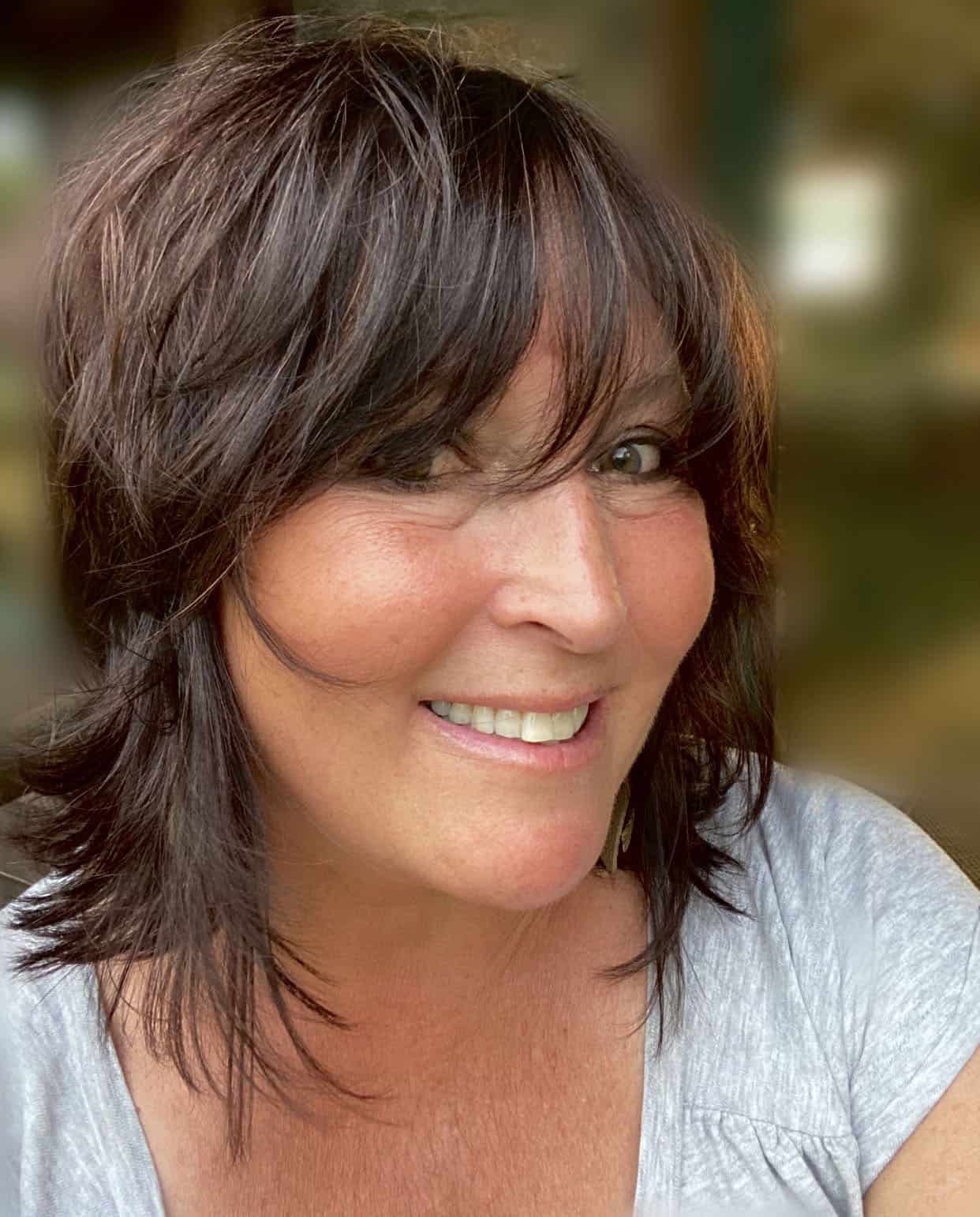 REALTOR®
|
Sales Associate
As a native Vermonter growing up in the greater Burlington area & living the last 20 years in the foothills of Mt. Mansfield or the shores of Lake Champlain, I enjoy skiing, hiking, kayaking, golfing and relaxing in the natural beauty of Vermont's Green Mountains and the lake Champlain Islands. I reside in Grand Isle County with my husband, [...]
As a native Vermonter growing up in the greater Burlington area & living the last 20 years in the foothills of Mt. Mansfield or the shores of Lake Champlain, I enjoy skiing, hiking, kayaking, golfing and relaxing in the natural beauty of Vermont's Green Mountains and the lake Champlain Islands. I reside in Grand Isle County with my husband, Alan.
Vermont is a very special place and I feel fortunate to call the Champlain Islands "home". It delights me to be able to work with people and to focus my real estate efforts in the area that I love so much.
I would be grateful for the opportunity to help guide you through the sales process or on to the next place you can call "home".
Skills & Credentials:
Member of National Association of Realtors® (NAR)
Member of Vermont Association of Realtors® (VAR)
Member of Northwest Vermont Realtor Association® (NVRA)
Office Location
38 Community Lane
Box 3
South Hero, VT 05486
Contact Info
Specifications
Languages:
Specialties:
Service Area: Chittenden County, Franklin County, Grand Isle Couty
Nancy's Testimonials
After two years of not selling with another realtor, we hired Nancy. Within a short time, we had a buyer. Nancy's hard work and attention to detail made the sale work.  
Bruce C.
Nancy was referred to us by our nephew to assist us in making our move from Virginia to Vermont. It was without a doubt the best referral we could have received. Nancy is not only a really nice person but I found her to be incredibly knowledgeable about the area and real estate in general. She was always responsive to any inquiry I had and resolved any issues that arose with thoroughness and professionalism. I have worked in the real estate field as a paralegal for 40+ years and can [...]
Janie P.
We had the pleasure of working with Nancy Willette for our first time home buyers experience. Working with Nancy was a joy from the beginning. She was so good about explaining everything to us so we understood, there was a lot we didnt know ! She suggested many things to save us money and had a wonderful and affordable man do our inspection. I love how she was always available morning and night even when she had to go out of state for a family matter, she always made herself available to us [...]
Charlotte B.
Being a real estate professional, I cannot imagine a better experience than the one Nancy Willette provided. We were able to find, inspect, negotiate and close on an amazing second home completely remote due to her professionalism and willingness to go way above and beyond. Even after closing she is still meeting folks on our behalf due to Covid-19 until we can get to our new home. Thank you Nancy!
View Property
Lex B.
Nancy has been great to work with the entire time. I was looking for a house in the area due to a move for work and had to do the house hunting on my own since my wife hasn't yet made the move. I contacted Nancy initially on a home that unfortunately had already accepted an offer but continued to work with her after that. She was always willing to follow leads on any property I was interested in as well as coordinating showings of properties, even those taht weren't even in her normal [...]
View Property
Nicholas F.
I would like to highly recommend Nancy Willitte, if some one is looking to buy house in Vermont. She is fabulous realtor. We trusted her insight and judgement totally and the results were excellent. She is smart, strategic and passionate. I would like to thanks a lot to Nancy for being patient and helping us to find a dream house.
View Property
Anil K.
Nancy went above and beyond to find me a perfect house that fit my needs. She was also very upfront and honest when we looked at houses, as this was my first time purchasing. She explained everything in depth so I was always aware of each decision I was making. She is very knowledgeable and does extensive research about each property she shows. I am extremely thankful for everything Nancy did for me, and I ended up finding my dream home!
View Property
Brianna R.
Nancy Willette was our agent for both selling our property and purchasing a new property. She was skillful and persistent in some difficult negotiations with both the agent we were working with to purchase our new home as well as the agent we were working with to sell our existing home. Nancy is always responsive, always professional and always willing to go above and beyond to get the job done. Thank you, Nancy!
View Property
Alyssa K.
My goal was to purchase a camp on the lake. From my home to the location I was looking at was an hours drive. I met Nancy 4 times to look at a total of 7 different places. I truly appreciated her being on time each time we met. Her candor was very refreshing as she worked at the beginning to get a good idea of what I was looking for. She was always cheerful and I never felt I was taking too much of her time. Nancy had the paperwork necessary to look at the places and was very attentive after an [...]
View Property
Woody
A chance phone call to the Coldwell Banker real estate office connected us to Nancy Willette, what a lucky phone call that turned out to be! Nancy was a gem in helping us to navigate through the whole process of selling our home in North Hero. Her local knowledge of the market, her attention to detail, and professional integrity really stand out as someone you want representing you. She is not afraid to give you her honest opinions, or help you work through questions and concerns that arise. We [...]
View Property
Ingrid R.
Contact
Hi there! How can we help you?
Contact us using the form below or give us a call.
Hi there! How can we help you?
Contact us using the form below or give us a call.