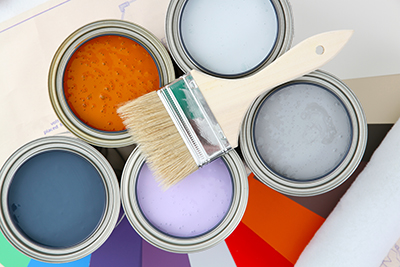 Spring is just around the corner, so we'd like to give you a few home maintenance tips to consider this coming season.
Seals and Trim: Check the seals and trim around your doors and windows to see if they need to be resealed, repaired, or replaced before the rainy season arrives. If moisture gets in, it could cause damage to the wood trim.
Paint: Exposed wood can rot, so if you notice any cracked or peeling paint, scrape it off and apply a fresh coat to protect the wood from the spring elements.
Roofing: The weather can take a toll on your shingles. Take a look to see if there are any missing or damaged shingles that need to be replaced. Also, check the flashing on your chimney and skylight to see if it's damaged. A roof in need of repair can mean water damage inside your home, so if you're not sure what to look for, hire a professional to do an inspection.
Gutters: Clean out leaves and any debris from your gutters so they drain properly and work efficiently. Also, make sure the downspouts are angled away from the foundation.
Driveways and Walkways: Look for cracks in your driveway and walkways and get them repaired. Smaller cracks are usually easier and less costly to repair, so take care of these once they are visible.
Soil: If you have any low areas next to your foundation or in your yard, add some soil to level out these areas. This will help prevent foundation damage, minimize insects, and reduce flooding caused by spring rains.
AC Unit: Ask a professional to clean and service your outside air conditioning system. This will help with performance during the warm months. It could also help reduce your electric bill since the unit will be operating more efficiently.
Contact Coldwell Banker Islands Realty today for help with selling or buying a home on the Lake Champlain Islands!