The fall has proven to be a busy time at Coldwell Banker Islands Realty! We celebrated an anniversary, welcomed some new faces, and attended the CB annual conference. In October, we celebrated our 25th anniversary with Coldwell Banker!
25 Years with Coldwell Banker
We feel fortunate to be able to serve the real estate needs of Northwestern Vermont and owe a big thank you to all of our clients who made this possible. We appreciate the recognition and are proud to be a part of the Coldwell Banker family. Being a part of Coldwell Banker has elevated our business and allowed us to grow through brand recognition, new tools, tech and learning opportunities to provide the best possible service to our community.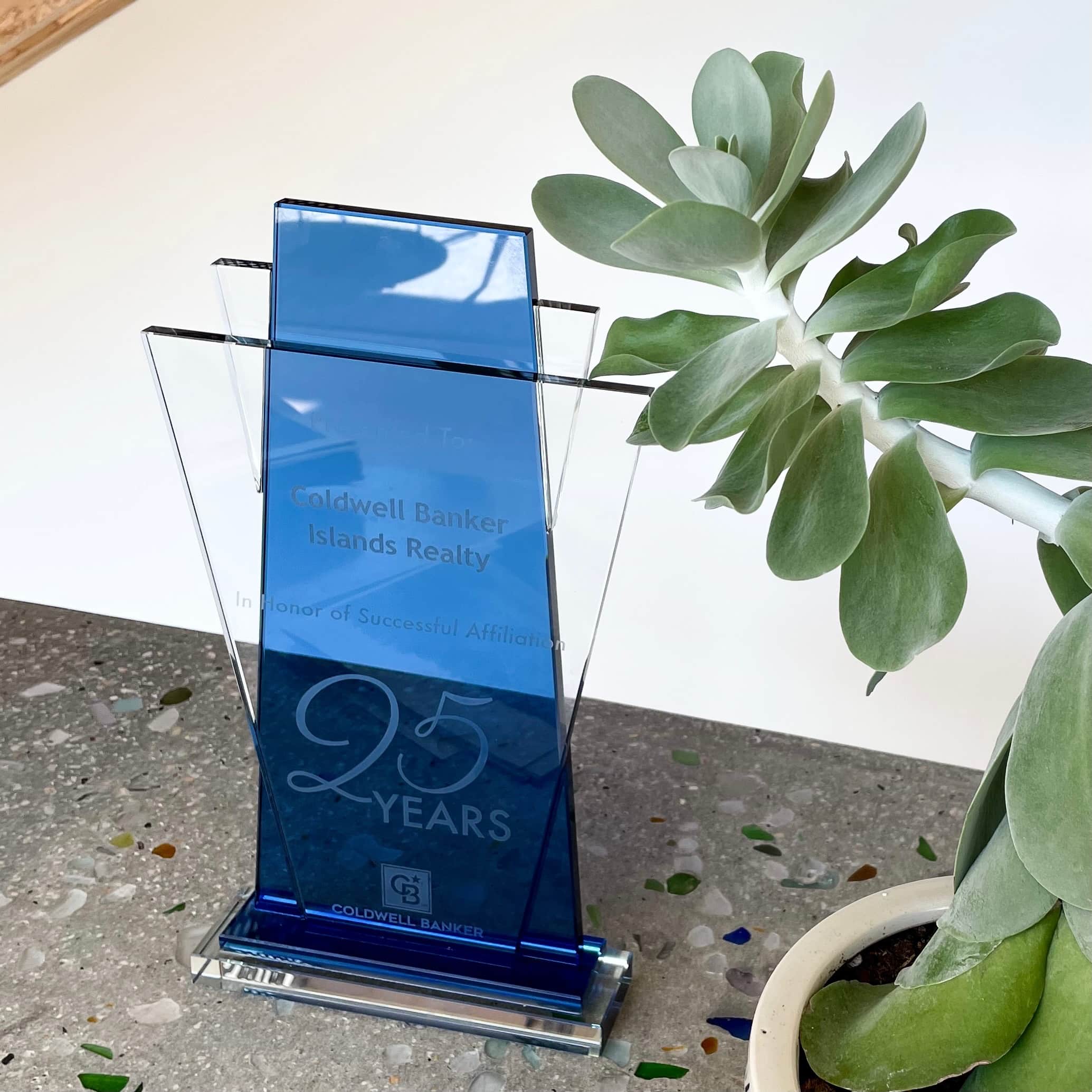 The Coldwell Banker Gen Blue Experience
The Coldwell Banker 2021 conference, Gen Blue Experience, took place at Radio City Music Hall in early October. Joy Gess represented CBIR in New York City while the rest of the office enjoyed many impactful learning sessions, workshops, and inspirational speakers virtually from our office together at 38 Community Lane! Gen Blue is just one example of some of the serious advantages from affiliating with one of the industry's largest names.
New Agent Welcome
Over the past couple of months we welcomed some new faces to the company. Please join us in welcoming licensed sales associates Paul Habersang, Susan Kaminski, Deborah Unica, and Sam Rossetti-Thiels as well as a training & education coordinator Sue Arguin to Coldwell Banker Islands Realty!
Champlain Islands CROP Hunger Walk
The CBIR team took steps to help families who are struggling with hunger. This was the 8th Champlain Islands CROP Hunger Walk. All of the contributions went to help to provide more meals for the growing number of people in our community who need them, as well as greater food security in communities around the world. In total, $3,534 dollars were raised and it was a great event that we look forward to participating in again next October!
Don't miss our next issue, get Island Insights in your inbox! Subscribe today.