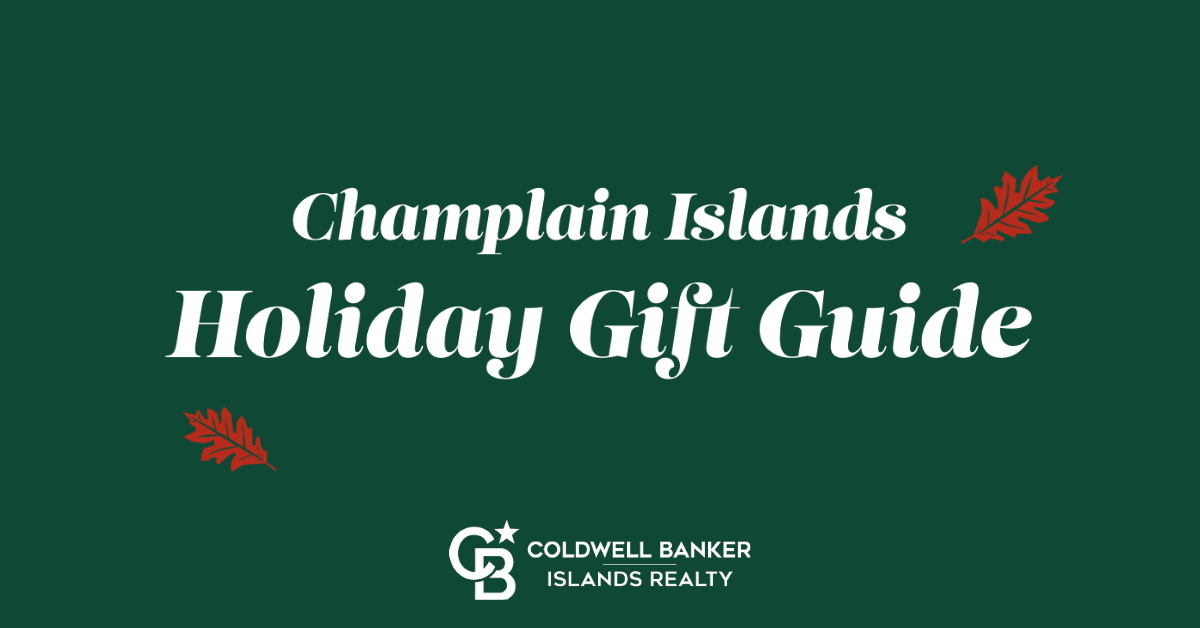 As we roll into the month of December the search for the perfect present begins...This holiday season we challenge you to shop local and support Grand Isle County businesses. We have you covered with gift inspiration and great shopping spots right here in the Champlain Islands!
1. Makers Market at Kraemer & Kin
To appease the beer lovers on your list, head to Kraemer and Kin's tasting room in North Hero. Pick up a gift card or a four-pack of their beautifully packaged craft brews. We also recommend pairing that with some of their merchandise, such as the winter beanies. Make sure to stop by the 'Maker's Markets' that they are hosting every weekend this year leading up to Christmas. Blue Heron Farm, Muriel's of Vermont and Isle La Motte Vineyard are just a few of the local makers that will be there! Shop
2. Arbor Farm Market
The South Hero Village recently welcomed Arbor Farm Market this past Spring. The market has a variety of farm fresh products as well as many items from local makers. You can visit them Wednesdays-Sundays to browse the great gifts such as handcrafted jewelry and pretty pottery pieces. Shop
3. Grand Isle Art Works
The Grand Isle Art Works has a variety of fine arts and crafts ranging from glass, mixed media, clay, wood, photography and much more! While you're there, keep an eye out for Across the Grain Pottery and their raku fish sculptures. This South Hero pottery studio specializes in functional pottery and raku, they even offer classes as well! Surprise your crafty friend or family member with the gift of a private pottery lesson. Shop
4. Hero's Welcome General Store
When in doubt, head to Hero's Welcome in the North Hero Village. This general store is an Island staple, packed with games, books, gag gifts, household items, clothing, and a wide selection of local goods! Whether you're looking for your niece, nephew, or co-worker, this spot will be sure to have something for everyone on your list! Shop
5. Viva Marketplace
Viva Marketplace while it is closed for the season they are holding annual holiday markets on Saturdays. You can expect to find curated gifts, jewelry, clothing, and many other items made right in Vermont . Shop
6. Dreamwalker Farm Country Store
The country store at Dreamwalker Farm in Grand Isle offers a variety of farm fresh products. During the holiday season, they have make your own Vermont Gift Baskets with their meats and local makers products. Shop
7. Savage Gardens Bijoux Jewelry
A local farmer, owner of Savage Gardens, and a jeweler?! Amanda Gervais does it all, including creating unique sterling silver pieces that are popular among many. Based out of North Hero, one of her most well-known pieces are her Lake Champlain pendants. To see more of Bijoux Jewelry's designs visit her etsy shop or you can find her jewels at Arbor Farm Market. Shop
8. Doghouse Pottery
Doghouse Pottery has an array of beautiful mugs to mixing bowls and even growlers you will be sure to find a special pottery item for someone on your list! All of their products are 100% handmade in South Hero, Vermont. Their shop is currently closed to foot traffic so check out their website to start browsing! Shop
9. Champlain Islands Candy Lab
Is it really the holidays if you aren't indulging in sweet treats? The Champlain Islands Candy Lab in South Hero, Vermont has an assortment of to die for Vermont artisanal chocolates and baked goods. They also offer holiday gift boxes and custom gift boxes, perfect for the chocolate connoisseur in your life. Shop
10. Meadow Lane Macrame
Meadow Lane Macrame is a Handmade Fiber Art shop out of South Hero that creates unique pieces from wall art to super fun earrings. These boho inspired designs are irresistible and their plant hangers are a great gift for those with a green thumb. You can view the different macrame collections on their website. Shop
That's a wrap on our holiday gift guide folks! Don't see your favorite shop on our list? Please comment their name or website below.